United for the Trust's Covid Appeal
Posted on: 02nd February 2022
Torquay United AFC and the Torbay Hospital League of Friends have donated essential funding to the Trust's Covid Appeal.
During December 2021, supporters of the football club purchased raffle tickets to participate in an advent calendar draw, prizes were awarded every day up until Christmas Eve. A fantastic sum of £685 was raised by fans.
Roy Tuttle, Chairman of the Torbay Hospital League of Friends said "The event was superb and we are delighted to be able match the money raised by Torquay United fans doubling the amount to £1370. When it comes to Covid, we know NHS staff have had to look after patients in very difficult circumstances."
The funding gives a welcome boost to staff and patients on the frontline of Covid-19 in terms of wellbeing support.
Paul Norrish, Donations Manager said "We are grateful to the Gulls and the Torbay Hospital League of Friends for shining a light on the much needed appeal. The situation remains challenging, the Trust's workforce is responding heroically."
The Covid Appeal continues to support Torbay and South Devon NHS Foundation Trust until the point this pandemic is finished, when it will switch to focus on recovery.
If you would like to contribute to the fund, please click here: https://www.justgiving.com/campaign/TSDCOVID
If you would like to get in touch with the Covid Appeal Team, please email us on [email protected]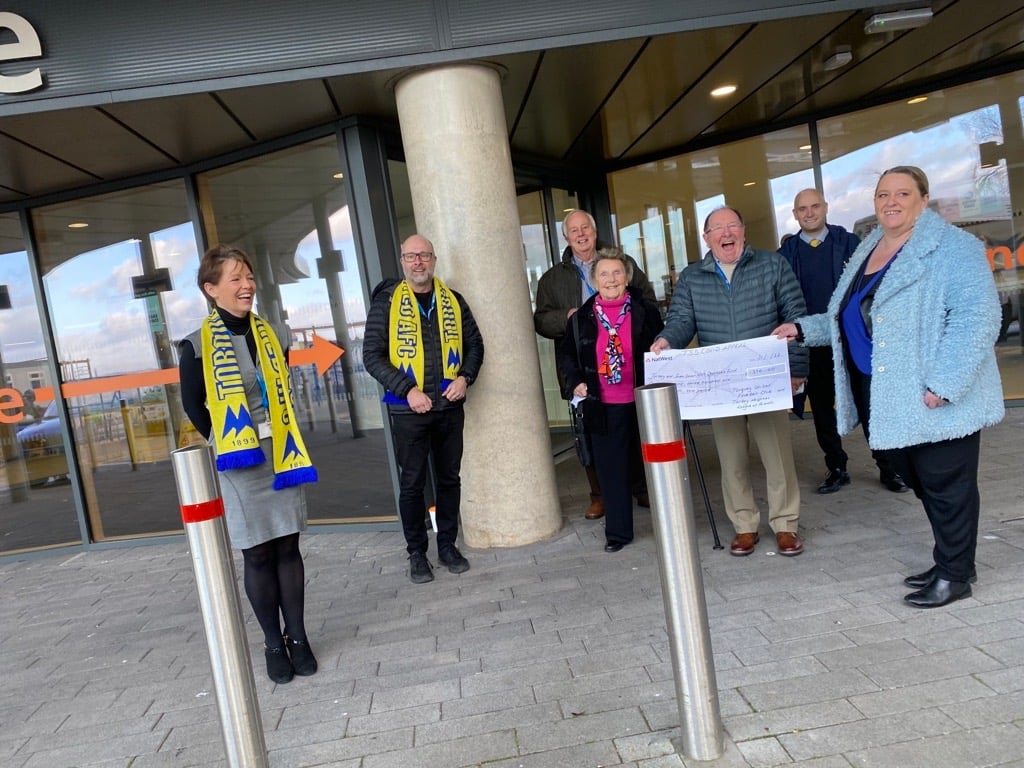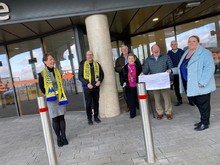 Volunteers
If you would like to become a volunteer please contact Philip White Secretary on 01803298170.
Donate Now
Thank you for anything you can give, all contributions are very much appreciated.