Junior League
The Junior League was created in recent years to engage enthusiastic young people in helping to support us and promote our work.
Centred at Torquay Girls Grammar School their past chairmen have held "in school" events and visited other Torquay Schools to fund raise and promote the League.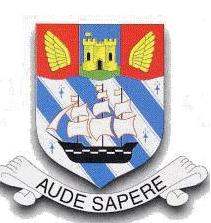 Since September 2017, we now have four new volunteers from our current Year 12. We have been fundraising since the start of the academic year and have many upcoming events planned for the summer term. Back in November, we held a cake stall at a charity Netball Match, raising £40.90 in just one lunchtime! We received £600 from ticket sales for our school's Christmas Fayre and then raised a further £63.32 from our refreshment stall at the event. Some of our planned upcoming events include a whole school mufti day where we will ask everyone to wear a blue item of clothing and a stall during our school's Sponsored Walk.
Volunteers
If you would like to become a volunteer helping in our coffee shop or guiding service, please contact June or Pat, volunteer organisers at the League of Friends office on level 2 opposite main reception.
01803 654 520
Donate Now
Thank you for anything you can give, all contributions are very much appreciated.