Comfort Packs
Posted on: 28th October 2020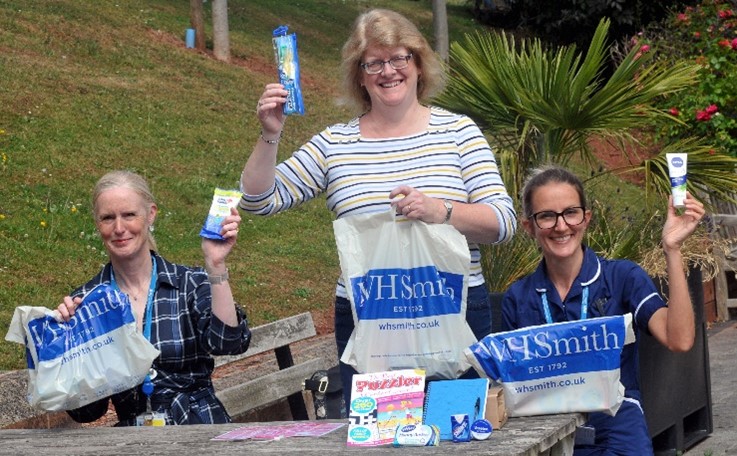 Torbay Hospital League of Friends paid £2336 to provide 400 Comfort Packs to patients who were unlucky enough to have been admitted to Hospital after the Coronavirus pandemic meant that, for a time at least, no visitors were allowed so that some patients had no personal effects with them on admission.
Each pack included various items of personal toiletries including toothpaste, hand wipes, hand cream etc, note paper and a puzzle book. The items in each pack were kindly supplied by WHSmith at cost price and a team from the hospital duly made them up prior to distribution to those patients who needed them.
Dr Jo Sykes, Consultant in charge of the distribution said " We are very grateful to the League of Friends for agreeing to pay for these packs which have made such a difference to patients who suddenly found themselves in hospital with no personal effects and no immediate prospects of receiving visitors who would normally bring such items in for them. All the patients who have received a pack have been delighted and so far we have distributed about 150 and continue to give them out to all patients who need them. "
Kathryn Westaway, Chairman of the League of Friends said "We were so pleased when the opportunity arose early in the lockdown period to have been able to provide these items to patients in the hope that they would make the first few days in hospital easier and a little bit more comfortable. We are very much looking forward to the time when all restrictions are lifted.
Volunteers
If you would like to become a volunteer please contact Philip White Secretary on 01803298170.
Donate Now
Thank you for anything you can give, all contributions are very much appreciated.