Junior League
The Junior League was created in recent years to engage enthusiastic young people in helping to support us and promote our work.
Centred at Torquay Girls Grammar School their past chairmen have held "in school" events and visited other Torquay Schools to fund raise and promote the League.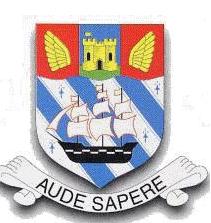 The beginning of this school year has already been very encouraging in terms of the Junior League, with over 50 volunteers from year 12 at Torquay Girls Grammar School being part of the team. Everyone couldn't be more willing to help in each and every fundraiser that we do, and we have all become more and more enthusiastic in helping such a great cause, especially now that the Critical Care Appeal is well underway; giving us something to works towards.
We have meetings in school once a fortnight, for which we get a great turnout of volunteers, all of whom suggest new and innovative ways of fundraising. Despite having so many members, the meetings are always very interactive and everyone works as a team. After each fundraiser there is always a great sense of achievement among the group, making it all very rewarding. Below is a picture of the whole Junior League:
Back in September, our first fundraiser was a Guess the Sweets in the Jar which we held in school over about a week, charging 20p for a guess, encouraging girls of all ages around school to have a go. The amount of people who took part in this event was amazing; raising a huge amount of awareness for Torbay League of Friends as well as starting our fundraising nicely.
Volunteers
If you would like to become a volunteer helping in our coffee shop or guiding service, please contact June or Pat, volunteer organisers at the League of Friends office on level 2 opposite main reception.
01803 654 520
Donate Now
Thank you for anything you can give, all contributions are very much appreciated.