£1.3 MILLION ENDOSCOPY FUND-RAISER
Posted on: 03rd January 2018
The Torbay Hospital League of Friends is starting 2018 with another major challenge in their sights as they aim to raise £1.3m to fund new endoscopy equipment that will benefit thousands of people across the South Devon area.
Dr Mark Feeney, Consultant Gastroenterologist and Endoscopy Lead for the hospital explains how this equipment will benefit the community: 'We undertake about 10,000 endoscopy procedures in the region per year. We've been using the current equipment for more that 10 years and in that time there have been great advances in technology. With the league's help we plan to get the most up to date video endoscopes with high definition images. This will help us to detect and find polyps and early cancer at a stage that will improve outcomes for patients.'
If you can help us to meet this challenge please let us know or just click DONATE NOW on this page. Whether pennies or pounds - we welcome your support.
The picture shows Medical Director Dr Rob Dyer, Unit Manager Teresa Helmore and Dr Mark Feeney.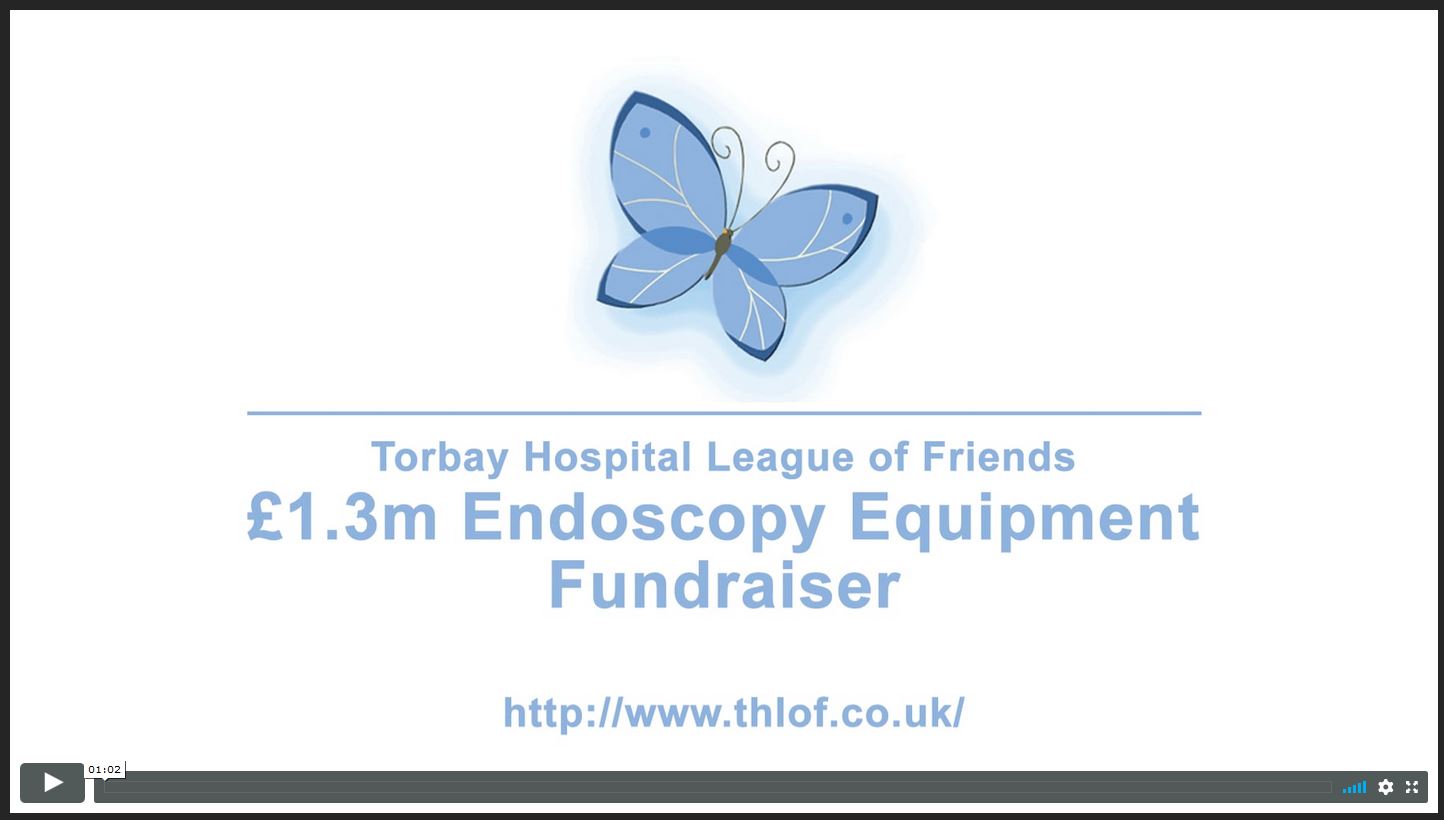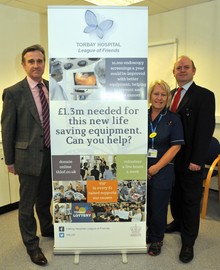 Volunteers
If you would like to become a volunteer helping in our coffee shop or guiding service, please contact June or Pat, volunteer organisers at the League of Friends office on level 2 opposite main reception.
01803 654 520
Donate Now
Thank you for anything you can give, all contributions are very much appreciated.